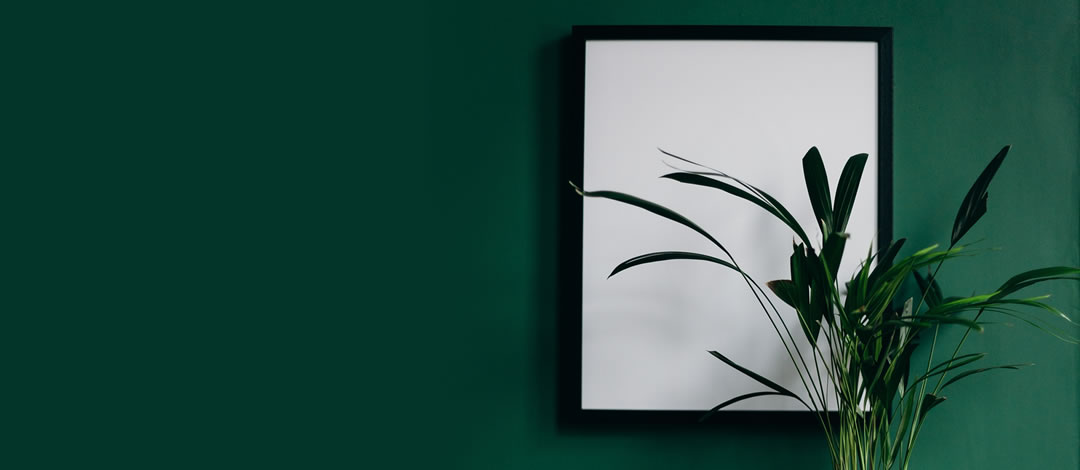 Although it seems like it should be automatic to all of us, most times when you post the URL of your website to social media, there is not an instantly generated picture that shows up. This is something that is actually an add-on to every project because it does take additional configuration, beyond the website itself. We are happy to give clients a properly sized image of their website to manually announce on social media if they would like, which may be all that's needed for most people. read more…
Although it seems like it should be automatic to all of us, most times when you post the URL of your website to social media, there is not an instantly generated picture that shows up. This is something that is actually an add-on to every project because it does take...
In most cases, we expect that technology is going to have a few little hiccups along the way, and it's part of our job and we know how to handle most issues that come along. When a client comes to us and has never had a website before, we are starting from scratch,...
We often put contact forms into the websites that we create, as it is a way to gather specific information from people who want to contact you, and it also looks professional. Sometimes though, as we're building the site, or setting up custom email accounts for the...
There are different options when setting up a customized email address such as you@yourdomain.com that matches your site name and looks more professional than a free address. If you have your domain name, there are email plans that you can purchase to have your...
More and more clients are requesting that social media feeds be embedded into their website. The most common is Instagram, but Twitter and Facebook and a few others can be embedded also. This is not difficult to do, and we usually have our own Instagram account...
For every website we build, we automatically include basic Search Engine Optimization, which includes all Google readable text and fonts, proper heading and image tags, the installation of an SSL certificate, and mobile friendly programming. However, some clients...
A blog is a great way to share your thoughts, promote your business and increase your SEO. The search engines favor active sites that have new and unique content. Writing informative relevant blog posts is a great way to share information and get regular followers...
Once your site is created, it's really important to keep your WordPress software, theme, and plugins up to date. It's very easy and should only take a few minutes, but by doing so, it improves speed and performance of your website and also assists with security and...
Biondo Studio creates websites with matching social media and printed materials for our clients, but more than that, we work with you to build a unique brand and establish credibility and professionalism. Your brand is an extension of you that consistently represents...
You only need one domain name to have a website, but when it comes to your business and brand, you definitely do not want to leave similar names available for copycats to register and take advantage of your search engine results or create confusion for your clients or...
When creating a simple email forward included in your purchase of a domain name or hosting account, you can have a customized email with you@yourdomain.com and you can check your email in another account such as Gmail or Yahoo or any other that you choose. Since Gmail...
Basic SEO is built into every website, with no exceptions. With each and every new site that we build, we make sure that as much text as possible is readable and we put alt and title tags on all of the images in the site. We have the ability to make any existing font...
Short answer: NO. This question comes up quite a bit in the voice over community, and having a demo or two on the landing screen is definitely an option when you have a site designed by us, but there is no right or wrong answer to this question. Many of our sites have...
Unfortunately the convenience of having a website contact form, which is supposed to protect your privacy, can become an inconvenience when it's used for spam messages. This has been happening more and more lately. Hackers attack websites in many forms, either direct...
After we finish and launch a website, we give the username and password along with some basic instructions over to our clients in case they would like to maintain their website themselves. Many people do a pretty good job, but one very important thing that many miss...
While it may appear to be part of your website, Google and other search engines are a completely separate entity. While Google products are related to your website, they are a third-party company, and probably one of the largest and most complex in the world. We do...
Once your WordPress site is completed, you have the freedom to update your site yourself, if you would like to. If the home page is animated or highly customized you probably wouldn't be able to update it yourself without our assistance, but you will be able to log in...
There are a wide variety of products available for your website and many different companies to choose from. We don't necessarily make clients move if they're satisfied with the company already in place for their website hosting and domain registration, and if the...
Anyone who contacts us and is interested in our services, can schedule a 30 minute phone call with us where we can answer any questions that you may have for you to base your decision on for your website. Many clients come to us without much knowledge or ever having a...
Yes! It's nice to have everything match and to have a consistently branded image for all of your correspondence and marketing materials. We can lay out your design for pretty much any item that you would like it to be on. Although Biondo Studio is best known for...
The price varies depending on the project size and scope of what you need. Some clients may need just a very basic site, so those would be priced lower, starting at $1500.00, and go up depending on what other additional features or content that will be built. Our...
Until just a few years ago, sites that had Ecommerce ability and had forms for credit card info, etc. needed to have something called an SSL certificate on it in order to encrypt the data and keep it secure. You can see which sites do or don't have this protection by...
Paying attention to routine maintenance on your site is very important, and so is letting us know about any odd things about your website or weird emails. WordPress websites, and especially those with blogs, can sometimes be targeted by hackers or malware, who are...
Many clients have a video players on their site, and it's a great way to have user engagement and show your work in various mediums. We have three main types of video players that we install, with two being super-easy to use, and the other being pretty easy to use...
We recommend setting up accounts at Facebook, Twitter, Instagram, or Linkedin to help to promote yourself and your work. Which accounts you decide to set up purely depends on you, your needs, and your audience. We can create matching social media banners for you to...
These days, everyone uses their phones or tablets as much or more than their desktop computers, so it's important that your site is accessible to everyone. For many years, any new site that we've created has been programmed to follow these specifications and be...
We have a few different styles of audio players that we use for websites, and one player in particular, is very easy to update. It's called the "tPlayer" and it's the style that has multiple demos in one player and it's nice and sleek looking. As always, we are...
Stock photos are a good option to inexpensively create a look for your branding, and there are many different companies to choose from. However, lately more and more of our clients are opting to have professional photos taken and to put their own face front and center...
If you have a custom blog built into your website, it's important to keep up by writing in it. It's essential to be consistent to attract and keep new followers and build your audience. If you enjoy writing, a blog can be a fun way to express yourself and your...
Yes we do! Keeping your WordPress site's main software and theme updated regularly can help to protect against malware & viruses, plugin conflicts, outdated php, and other fun things that the average person does not need to think about. When a website is...
This is one of the main things discussed in the initial consultation and we talk about the details in order to get a clear picture of exactly what you want and would like to convey before an estimate is written up. Most custom brand creation and the building of the...
You don't need to be extremely tech savvy to collaborate on a website design, but good communication, keeping your info and materials organized, and the ability to submit materials is necessary. Having your content completely edited and finalized before you submit it...
While we don't do any recording here at Biondo Studio, we can help with some other needs that you might have for audio or video. For audio, we can seamlessly edit already existing files, compile them in a new arrangement, or we can export them into a different file...
We have our own online shop at biondoweb.com, a subsidiary reseller of GoDaddy products which has everything you'd ever need to get your website up and running. Usually we will create an account for the client, have them update their credit card information, and then...
We are available to update sites that are created here at our studio for a $100.00 hourly rate, billed in 15 minute increments. Usually updates are made within 2 weeks of requesting them, but if it's during the holiday season, please allow 3 to 4 weeks. as it's an...
The average timeframe to design and build a website is 4 to 6 weeks. However, being a small studio, there can be a bit of a queue to get started with a new web design. After the initial consultation and the sending of the estimate, if it all looks agreeable, then the...
For larger jobs like a website, we request that a 50% deposit be paid to get started and to get the project started in the queue. Once the site is completed and launched, we send out an invoice billing for the balance. For maintenance and smaller projects, the bill is...
There are many different website builders out there, not to mention even in WordPress itself there are countless themes available. All of our sites are created with WordPress.ORG software, which is highly customizable, mobile-friendly, and allows clients to update and...
You may or may not have heard of the GDPR compliance which went into effect on May 25, 2018. In order to cover all bases and make sure that you are being clear with your visitors about what data that you'll be collecting from them and how it will be used, we will add...
Believe it or not, we still receive this question. If you have an older website that was created in Flash, you might be noticing that your default non-Flash page (index2.html will usually show up in the URL of a Flash site that we've designed) is showing up in place...
For many years, Biondo Studio was well-known for creating Adobe Flash websites and/or Flash homepages for websites. Quite a bit has changed since then with the prominence of mobile devices, that do not support Flash software. For those clients who do want animation on...
Although we have done dozens of voice over sites over the years, we are not really part of the voice over industry ourselves. I do know a good voice when I hear one, but we stick to the branding, design and developing. We've worked very closely with an amazing voice...
The initial contact is almost always through email and we will then set up a phone appointment for a free consultation. You can do this through our contact page. For international clients, long-distance conversations can be set up through Skype or Zoom. Once we are...